Start Every Day With Perfect Air, Now For a Perfectly Comfortable Price.
Start With Up To $1,150 In System Rebates.*
Save on a complete qualifying Lennox® home comfort system that includes a gas furnace or blower coil, an air conditioner or heat pump and thermostat. Enjoy additional product rebates when you purchase an iComfort® S30 ultra smart thermostat, iHarmony® zoning and a PureAir™ S air purification system.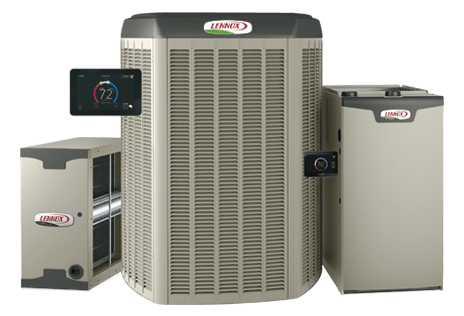 ---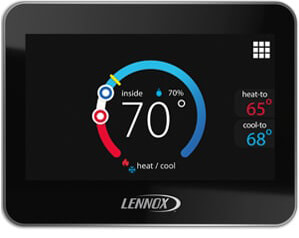 Get An Additional $150 Rebate On Zoning.*
Enhance your comfort and savings with iHarmony® zoning, room to room temperature control for iComfort®-enabled equipment from Lennox.
---
Get An Additional $150 Rebate On a Smart Thermostat.*
Save now on the iComfort® S30 and save every month on utility bills. Anytime your routine or weather changes, the iComfort® S30 smartly adapts to reduce your energy costs.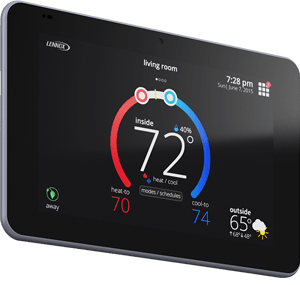 ---
Get An Additional $150 Rebate On Air Purification.*
Enjoy more savings and fewer pollutants with a PureAir™ S air purification system, which cleans the air inside your home better than any other single system you can buy.
---
* Offer available July 1, 2019 to August 9, 2019. Rebate requires purchase of qualifying items and submission of a completed rebate form (with proof of purchase) to www.lennoxconsumerrebates.com no later than August 30, 2019. Rebate is paid in the form of a Lennox Visa® prepaid debit card. Card is subject to terms and conditions found or referenced on card and expires 12 months after issuance. Conditions apply. See lennox.com/terms-and-conditions for complete terms and conditions.
Available Rebates!
$1,250 FROM UNION GAS
The Home Reno Rebate program at Union Gas provides $1,000 when upgrading to a 95% or higher AFUE condensing natural gas, propane, or oil furnace; or 90% or higher AFUE condensing natural gas, propane, or oil boiler. Add $250 when including an electrically commutated motor (ECM) to your natural gas or propane forced air furnace.
$600 FROM UNION GAS
Get up to $600 for UPGRADING to a new ENERGY STAR high-efficiency central air conditioning system.In some cases you could qualify even if you're not replacing an existing central air conditioning unit. You must install a minimum 18 SEER model to qualify
$500 FROM UNION GAS
For replacing a natural gas water heater with an ENERGY STAR natural gas water heater with .80 EF or higher tanked water heater or; 0.82 EF or higher tankless water heater.
To learn more about these rebate offers call us today!